Wireless Headphones – Fits Under Any Helmet
*Ships within 2 business days
SlimBuds are Premium headphones that fit under any helmet and feature a wind resistant microphone. Purchase includes the intercom app (IOS & Android). They're ideal for motorcycle riders, skiers, mountain bikers and other activities with people in motion.
Your purchase includes: (1) SlimBuds, (3) Different sizes of silicone ear tips, (3) Different three sizes of foam ear tips, (3) Different sizes of ear hooks, (1) USB charging cable, (1) Carrying case.
Risk-free Purchase: We guarantee your satisfaction and offer a 100% refund if you're not happy. You have 14 days after you receive them to test them out and ship them back in. No questions asked.
Versatile Wireless Headphones
The SlimBuds give you access to premium sound quality and a wind-free microphone, under any circumstances. Excellent helmet ergonomics and noise reduction features enable them to keep up with any activity (such as mountain biking, skiing, or even paragliding) while the premium sound and elegant and lightweight design will make them your favorite everyday earbuds.

The unique slim shape of the earbuds fit seamlessly under any helmet. Three sizes of firm yet comfortable ear-hooks, allow for optimal fit and keep your earbuds in places even during the roughest adventures.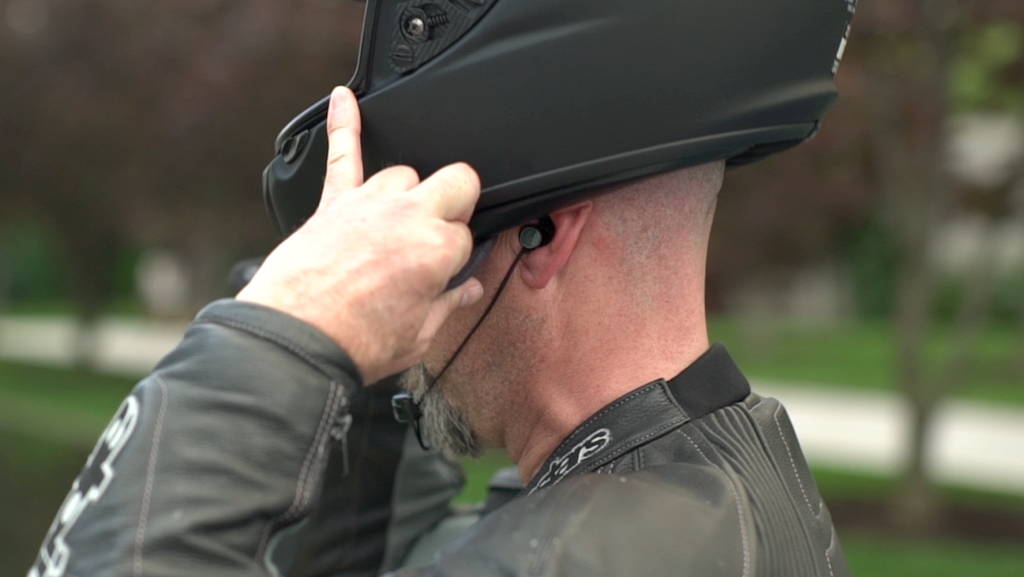 Immaculate Sound Quality & Sufficient Noise Isolation
A single full range balanced armature sound driver delivers a life-like audio experience within an incredible compact earbud housing. The microsized acoustic filter will level out your audio profile and allow for punchy bass while maintaining the clarity of vocals. It is the real in-ear monitor (IEM) audio experience similar to other high-end audio products on the market. Included is also a selection of silicone and foam ear tips which will give you the ability to achieve your desired level sound isolation.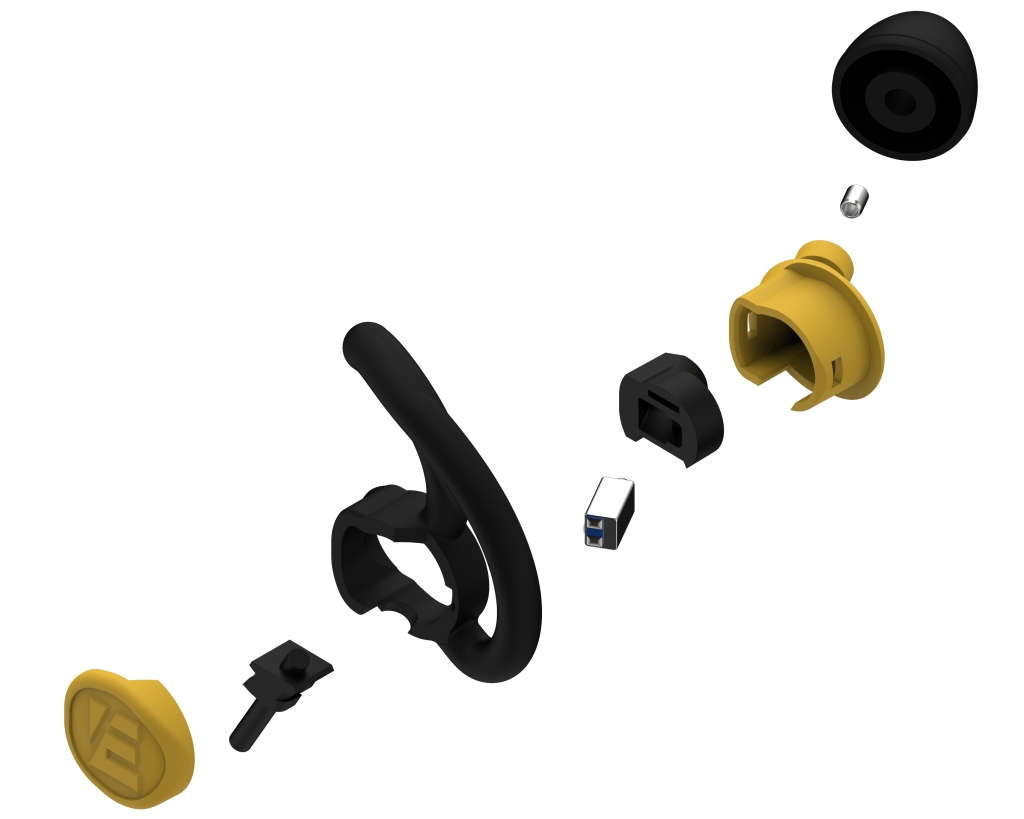 Wind-Resistant Microphone
The strategically placed Chin-Mic significantly reduces the effects of loud environmental sounds while enhancing your own voice. The unique breathable pattern on the back allows for airflow ensuring comfort throughout use and creates crystal clear audio while preventing wind-interference. A clip on each side will let you adjust the chin-mic to your own face shape and keep it safely there.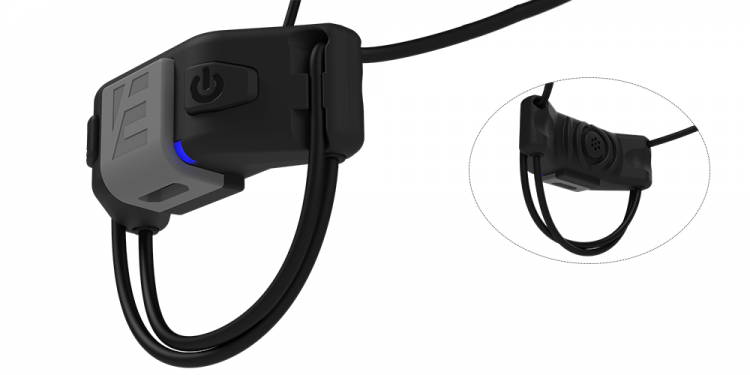 Latest Bluetooth Technology and +6/hrs Battery Life
The SlimBuds feature the latest Bluetooth audio technology (from Qualcomm CSR) with features like aptX (for a reduced audio delay) and CVC (for electronic noise filtering for the mic). The battery will last you a minimum of 6 hours during non-stop use.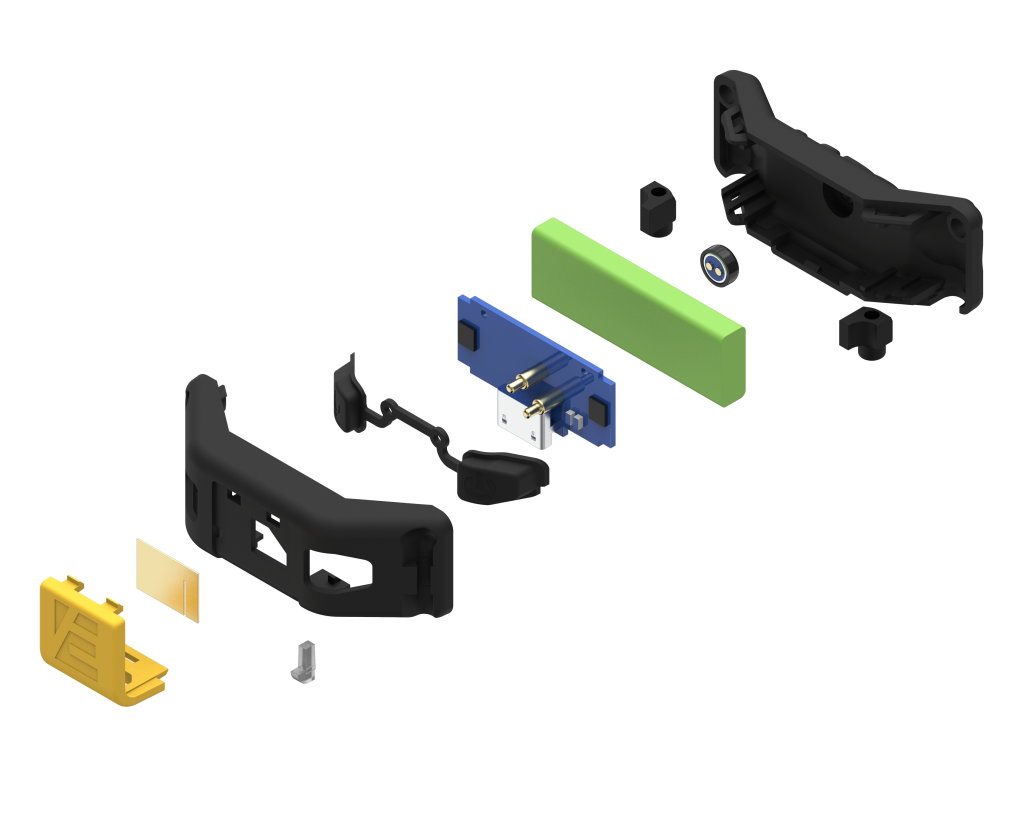 International orders may be subject to additional VAT and other local duty charges. You may be prompted to pay these charges at the time of delivery. The listed price you pay while ordering from byeaos.com does not include value-added tax.
All purchases through the EAOS website are subject to our terms of use. At EAOS we are confident in the quality and functionality of all of our products and guarantee satisfaction or we will refund your order. If you are unhappy with your purchase you may return your order within 14 days of receiving it. Simply email us with subject line "Refund Requested" at contact@byeaos.com.