Never Falls Out Under A Helmet.

The slim earbuds combined with the silicone ear hook keep the earbuds in place. You can comfortably slide your helmet over them to put on/take off your gear.
One Pair Works For All Your Helmets

No installation required. You don't need to spend 30 minutes to figure out how to build these into your helmet. Simply put them in your ears and slide your helmet over them. That's it. If you're the adventurous type you can even switch between activities. Many SlimBuds fans are also skiers, skaters, runners, para gliders, and mountain riders.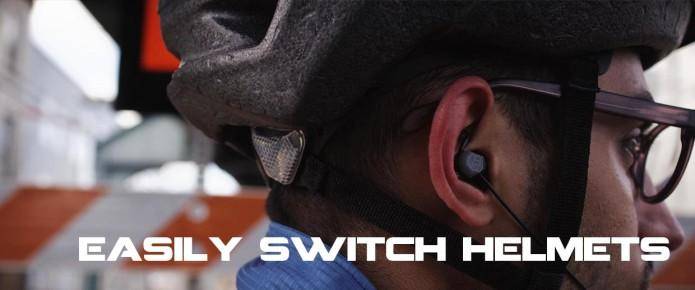 Designed By Motorcycle Riders

The SlimBuds were designed by motorcycle riders who wanted a better audio solution. Hundreds of independent riders were involved in the development and refinement process of the SlimBuds, to ensure that it went beyond just meeting their basic needs and that they delivered a superior audio and communication experience.

Immaculate Sound Quality & Excellent Noise Reduction

Superior sound is achieved by combining micro sized premium quality balanced armature speakers and the sufficient noise isolation. This means the days of having to crank your volume to the max to hear crappy sound quality is over. With SlimBuds you will enjoy the entire sound spectrum whether you use it for navigating, communicating, or listening to your favorite tunes/podcasts. The best part? It also provides hearing protection, acting like earplugs.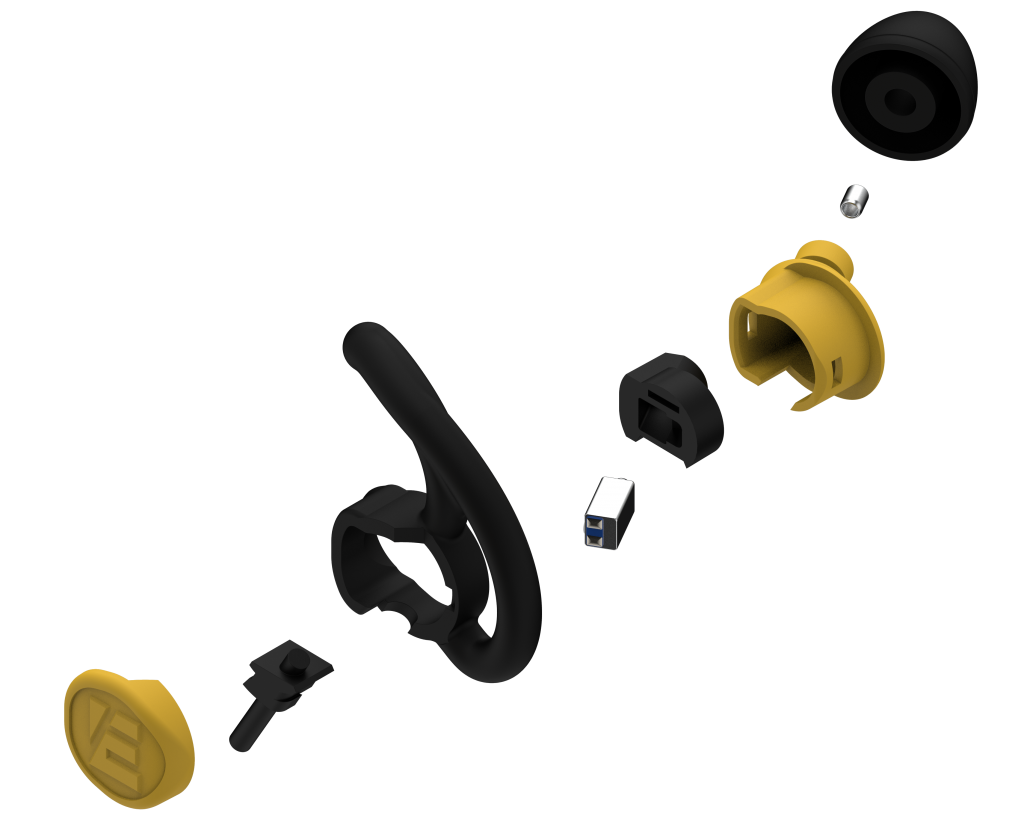 Chin-Mic: Wind Resistant Voice Pick up

The microphone is strategically placed in the chin area to allow for optimal voice pick up. The ribbed design on the back deflects wind and ensures crystal clear audio pick up. This way, you won't ever have to repeat yourself. Most people you call won't even notice you're out on the move.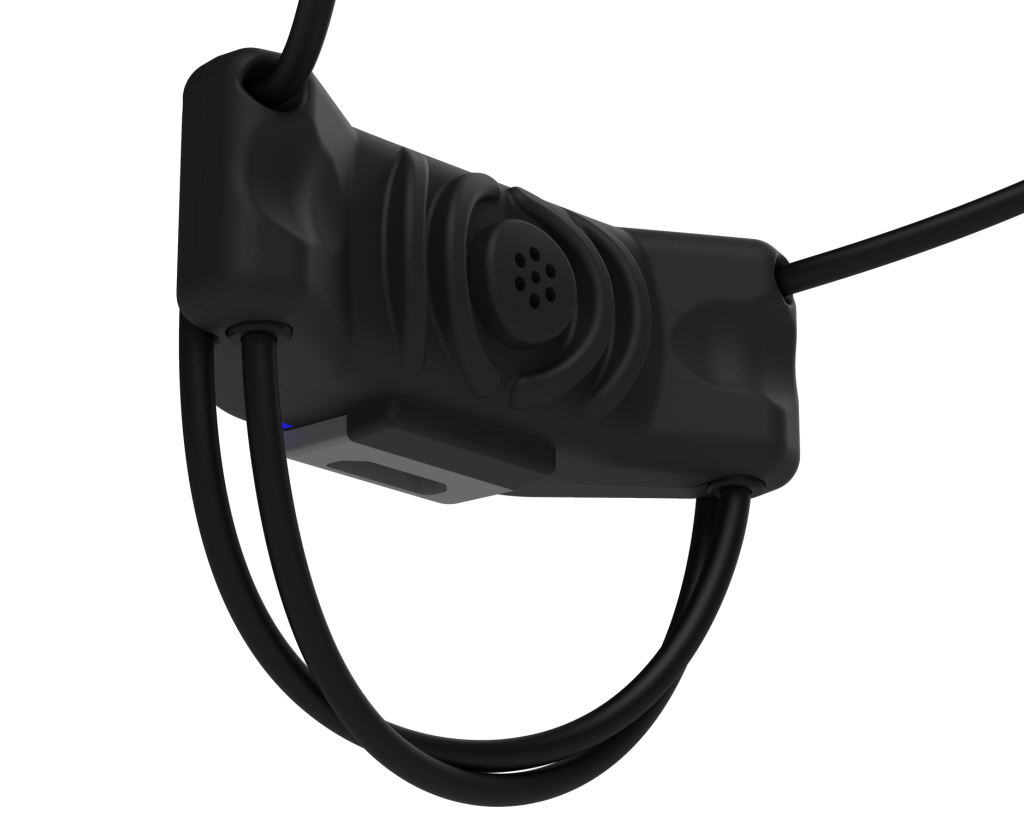 The Intercom app uses Voice over IP technology to allow communication through mobile data. It is set up to be easy to use and get your group going as quickly as possible.
* Will only work in areas where a cellular connection is available.
SlimRemote: Full Audio Control (Coming Soon)

The SlimRemote is designed to complete the SlimBuds by allowing access to all audio controls on the go. It's an easy to use handlebar controller that let's you control your media (play/pause, volume, skip track), activate voice command (siri/ google assistant), accept / reject phone calls and control the intercom app. The SlimRemote is currently under development and will be available for purchase after manufacturing is complete.
*Your current purchase does not include the SlimRemote.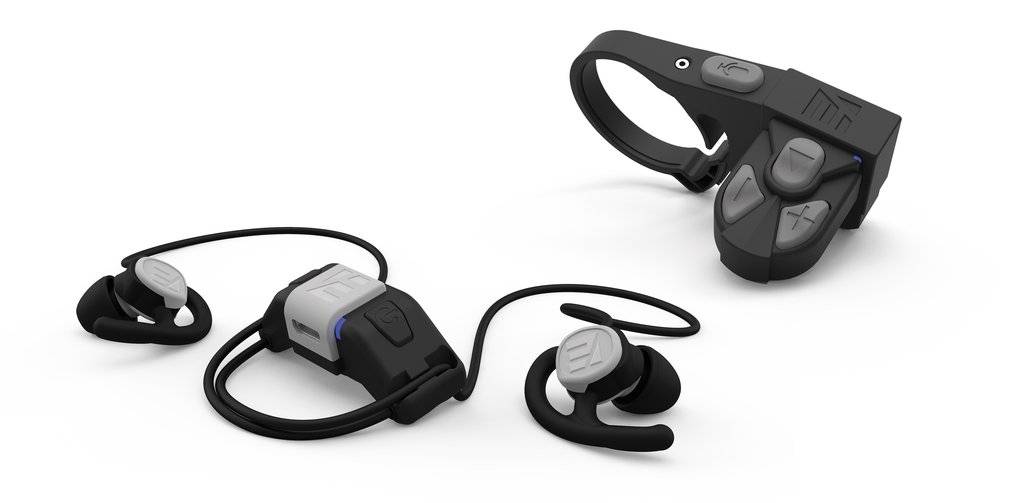 What Users Think About It

Many SlimBuds users are people frustrated with the lack of quality audio options under a helmet. Mike is one of those people. Listen to him as he explains his journey into how he fell in love with the SlimBuds.
SlimBuds Versus Other Products

Compared to other earbuds, SlimBuds offers superior in-helmet ergonomics and a wind-resistant microphone to allow for calls while in motion.
Compare to in-helmet bluetooth communicators, the SlimBuds is much simpler and provides more versatility. It provides a much clearer listening experience and additional hearing protection due to it's noise reduction capabilities. It doesn't require installation and can be used anywhere with or without a helmet.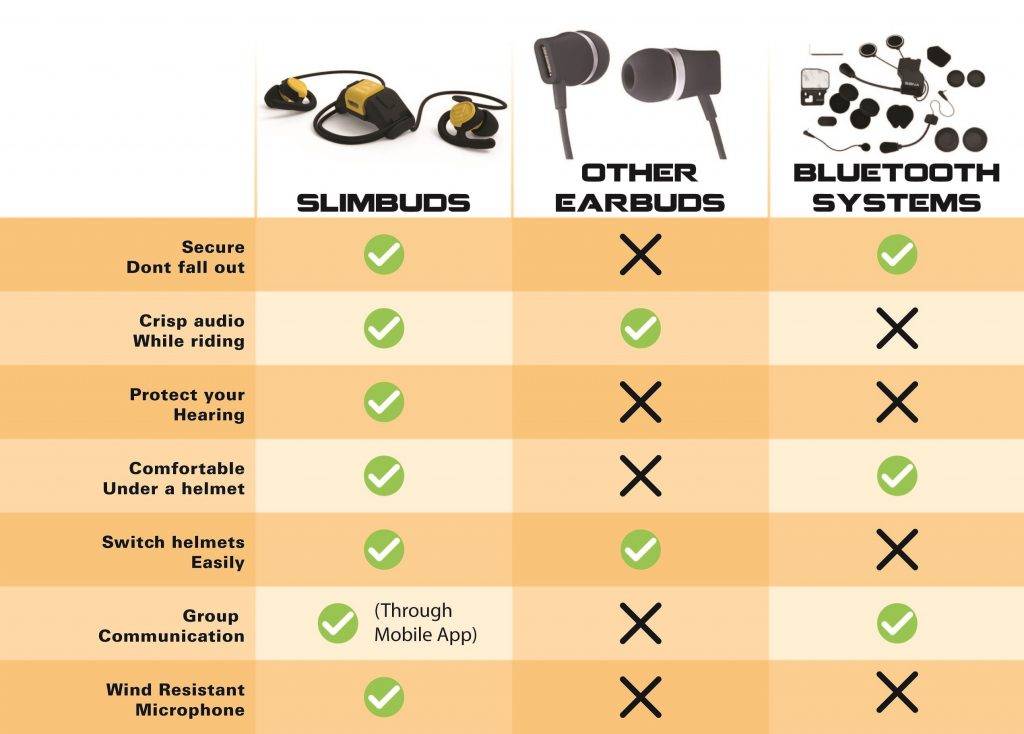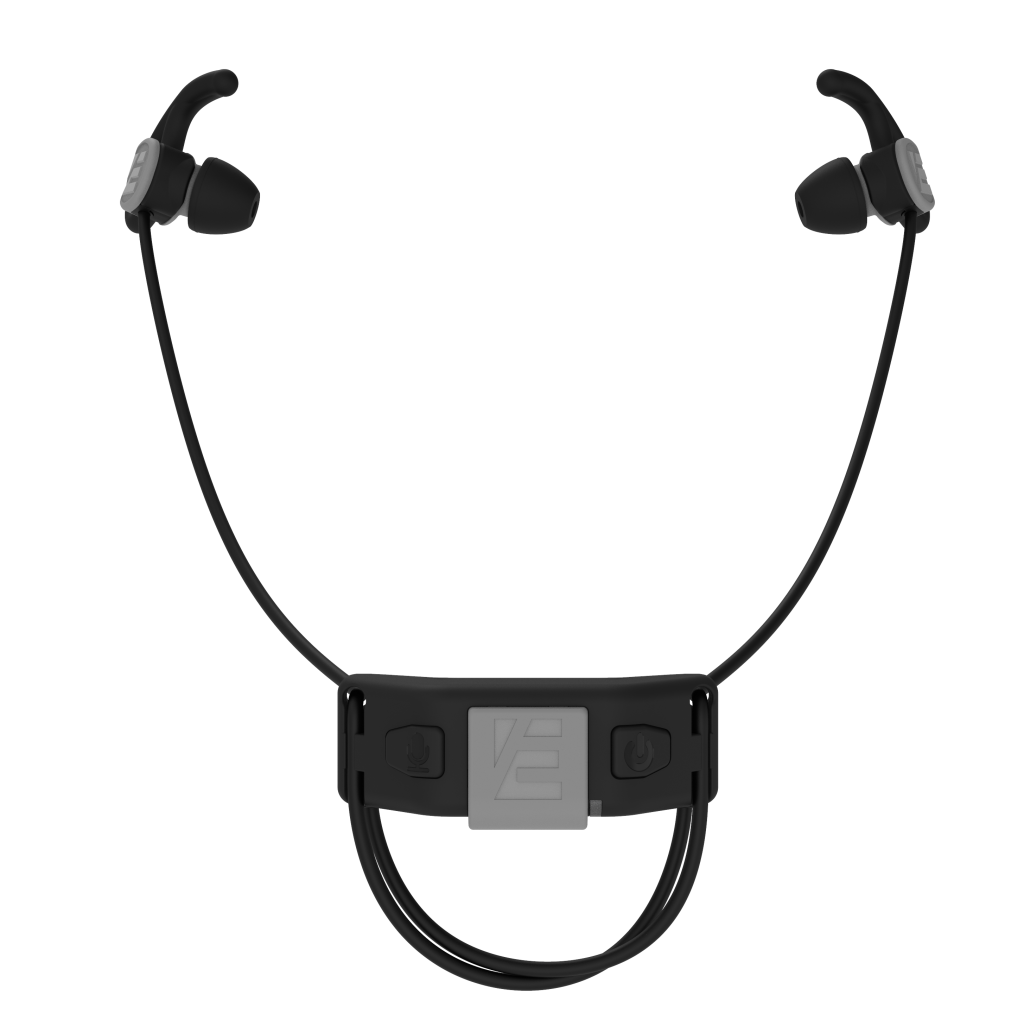 Microphone


Picks up your voice over wind and loud pipes
Wind-Resistant Chin-Mic: Designed to keep the wind out.
Adjustable Fit: Can be fitted on the chin or released. Adjustment allows fit on every face.
Ear Piece


Ergonomic fit under a helmet/Audiophile quality source
Premium Balanced Armature speakers.
Integrated aptX Technology For No Delay HD Quality Wireless Audio
Processor


Latest CSR Bluetooth Audio Chip with aptX Audio Codec
Powered by Latest Qualcomm CSR Audio Chipset
Weight
So light, you will forget you're wearing it.
Wireless Connectivity


Bluetooth 4.1/ +30 feeet connectivity range
Unique antenna design allows +30 feet connectivity range even within close proximity to the body.
Bluetooth 4.1
Battery


+6 hours of battery life/ Micro-USB Charging Port
6+ Hour Battery Life
Micro-USB Charging Port Fully Charges Battery in 90 Minutes
Warranty


1 Year Limited Warranty
12 month limited warranty guarantees manufacturer and design defects.