What makes the rider x1 different?
Under Helmet Comfort
No Wind Noise, Crisp Audio At Any Speed
Glove Friendly Remote
Don't Fall Out Of Your Ears
Clear Conversations While Riding
Protects Your Hearing
DON'T FALL OUT
The silicone ear grips adjust to the natural shape of your ear. They ensure a secure fitment inside the ear and are skin-friendly. Stop worrying about your earbuds falling out of your ears again.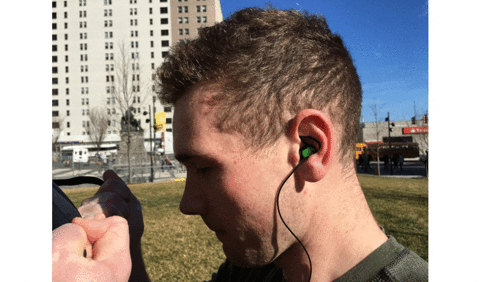 UNDER HELMET COMFORT
Secure Fit Under Any Helmet
Comfort is key when it comes to riding. The Rider X1 has a low-profile design which allows the rider to comfortably slide their helmet over their ear.
Easily Switch Helmets
Ride with any of your helmets without worrying about mounting a speaker system on them. This is the beauty of using the Rider X1, your music doesn't have to stop once you take off your helmet.
NO WIND, CRISP AUDIO
The Rider X1 provides passive noise isolation which keeps unwanted wind and engine noise out of your ears, allowing you to listen to your audio with clarity.
BUY NOW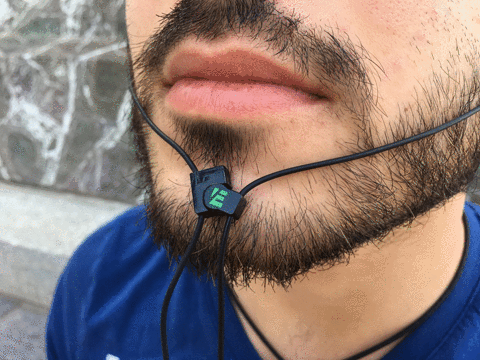 CLEAR CONVERSATIONS
It can be quiet difficult to have a conversation while riding a motorcycle. To tackle this problem we conducted hundreds of tests and found that the most ideal place to put a microphone is between the chin and the lower lip. So we placed a microphone exactly at that spot. We call it the "Chin-Mic". It's simple but effective. This location allows for an almost wind-free experience when riding a motorcycle and communicating with a friend.
HEARING PROTECTION
If you are riding faster then 40 mph, you are subjected to extreme wind noise which can damage your hearing permanently. Wind noise damages your hearing over a period of time until you wake up one day and realize you can't hear that well anymore. This damage is permanent and can not be fixed. The Rider X1 protects the rider's ears and provides a safe listening level for the rider.
BUY NOW
GLOVE FRIENDLY REMOTE
The Rider X1 allows you to control your audio, pick up phone calls, and activate voice commands all while riding. Our controller is carefully designed to minimize distraction on the road.
Right Where It Belongs
The volume controller is designed to be easily accessible in every riding stance; whether you ride a cruiser or a sports bike, we've got you covered.
*Controller is IOS compatible only, Android users will only have play/pause functions
SUPERB SOUND
The Rider X1 is powered by one of the smallest and most powerful sound drivers, delivering deep lows for immense bass and clear highs for crisp treble. We source our sound drivers from a company that has decades of experience in delivering superior audio quality.
IN THE BOX
Everything you need included in the package:
(1) Pair of Rider X1 earphone
(3) Sizes of ear grips (S,M,L)*
(3) Sizes of immersive ear tips (S,M,L)*
(1) Carrying Case
(1) Stabilizing Clip
*Medium size ear tips/supports come attached
BUY NOW